Dean's Message
Welcome and thank you for choosing the College of Arts and Applied Sciences (CAAS)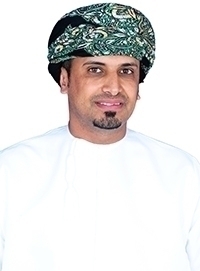 at Dhofar University to pursue your Education. While there are many reasons to pursuing education, they all involve one thing "opportunity".
It could be the opportunity to have access to education, the opportunity to advance an existing career or the opportunity to chase a dream!
Our students are a distinctive value to the university. Whether studying for a Diploma program, Bachelor's program or Master's program, studying is a serious commitment of time and energy. One thing is for certain is the determination, countless hours of research, reading and writing papers will pay off at the end.
In CAAS we have faculty members from across the globe who are always eager to work with students and guide them in their journeys to success.
Welcome again to CAAS and if there is anything we can support with, please do not hesitate to approach us.
Khalid Al Mashikhi, Ed.D
Acting Dean