Dean's Message
Dear students,
Welcome and thank you very much for choosing the college of Arts and Applied Sciences (CAAS)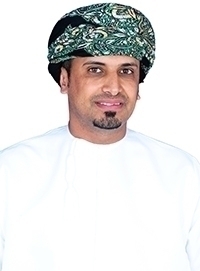 to pursue your education. Whether you are working towards a diploma program, bachelor's program or master's program, studying requires a large amount of hard work, determination and commitment. I am confident that your hard work, countless hours of studying will pay off at the end.
In CAAS we offer a wide range of programs in our 5 departments that meet the needs of the marketplace. We pride ourselves in being global educators who demonstrate the saying: "think globally, act locally." Our faculty members from over 20 nationalities are always eager to work with our students to make sure that they have the support they need in their journey to success.
If there is anything that we can do to make your experience in CAAS more fruitful, please do not hesitate to let us know.
Khalid Al Mashikhi, Ed.D
Acting Dean
khalid@du.edu.om