About Department of Education
Department of Education follows the Faculty of Arts and Applied Science, one of the three faculties of Dhofar. Which comprises five academic departments: The Department of Education, Department of Foreign Languages and Translation, Department of Social Sciences, Department of Computer Science, Department of Sciences and Mathematics and law Department.
The creation of the Department of Education coincides with establish Dhofar University in the academic year 2004.Department of education strives to achieve excellence in teaching, research, and community service, in an open educational environment conducive to creativity and innovation and the acquisition of the latest academic and professional knowledge, to develop the educational process in the Sultanate of Oman in general, and in particular the province of Dhofar.
Mission
The Education Department provides its students with the knowledge and skills that qualify them to be successful teachers and educational administrators in their fields of specialization. It encourages them to conduct research in their fields, learn independently, and develop themselves as students, teachers and administrators. Moreover, it encourages them to think critically and get involved in their society's activities to participate actively in its development and progress.
Vision
Education Department in Dhofar university making every effort to provide programs of study and research contributions to qualify to be among the best Education Sections in the sultanate universities.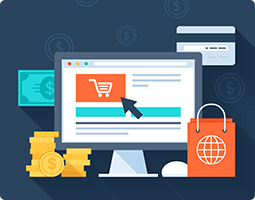 Objectives
The objectives of the Department of Education are:
• Providing students with quality education and content pedagogy that will prepare them to become productive teachers in schools and responsible professionals and citizens;
• Preparing caring and reflective teachers who are critical thinkers, problem-solvers, and can easily adapt to the changes in the relevant fields of knowledge;
• Preparing teachers who respect their cultural heritage, understand the main issues of modern society, and appreciate the role that both play in the lives of students;
• Providing students with solid liberal education, training and appropriate learning skills and values; and
• Promoting life-long independent learning.